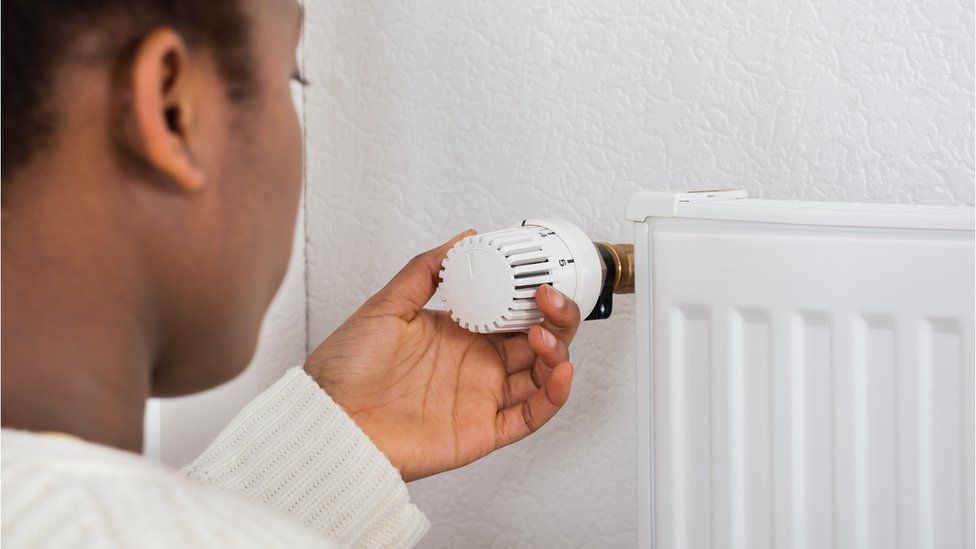 Energy firms have said they will contact customers over what government plans to cap bills mean for them.
New Prime Minister Liz Truss announced typical annual household bills would be capped at £2,500 for two years.
Energy suppliers have told the BBC they are working through the detail and will contact customers before 1 October.
Downing Street has said it does not believe the mourning period for the Queen's death will affect the rollout of the new policy.
The Prime Minister's official spokesman said: "The public should be reassured that the energy price guarantee will be in place for households from October 1, as planned."
It is understood energy firms are being asked to discount current fixed deals or allow a transfer to the cheaper variable deal without a penalty.
Anyone who fixed their energy price within the last 14 days can cancel without charge.
Before Thursday's announcement, typical household bills had been due to rise from £1,971 to £3,549 a year.
Scottish Power said it would be in touch with customers between now and 19 September with details of what the new prices will be.
The company's chief executive, Keith Anderson, told the BBC that the government's energy plan was a "massive step forward" as it gave customers certainty over how much they will pay for energy over the winter.
"What this does is it this buys us time," he said. "It's now about how we use that time and what we do in the next 18 months and two years."
'Massive intervention'
On Thursday, Ms Truss announced a huge support scheme for energy bills that analysts say could cost up to £150bn, with the prime minister saying "extraordinary times call for extraordinary measures".
As well as announcing plans to limit energy bill increases for households, Ms Truss also outlined plans "to make sure we have security of [energy] supply for the long-term".
This included issuing new oil and gas exploration licences for the North Sea, lifting the ban on fracking for shale gas, and looking to negotiate lower-priced long-term contracts with renewable and nuclear power companies.
Mr Anderson, who has worked in the energy industry for 22 years, said the plans overall signalled "the biggest shift and change ever in this sector".
"It will change the industry going for forever," he said. "I think it's a massive level of intervention, it's a moment to reset and restructure we need to use this time carefully to build a market that's fit for the future.
"But also most importantly to build energy supplies and energy sources that also protect this country and protect customers for the future as well."
Energy supplier E.On said its customers did not need to do anything as it would implement the government scheme across its tariffs.
Customers on a fixed tariff will not need to change their contract, it said.
Greg Jackson, chief executive and founder of Octopus Energy, said firms were still working through the details and customers should "sit tight and wait to hear from their energy supplier".
"Nothing will change until 1 October and we'll be in touch with everyone before then," he added.